International




Matsumura Seito Society
---
Please visit our tribute to O'Soke Dave Shelton here.
---
IMSS President, High Dan Board,
State Directors, and
Special Appointments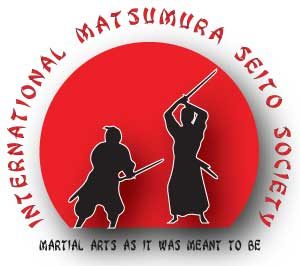 ---
On behalf of the yudansha, the following press release announces the heir to IMSS and Soke Dave's RyuHa has been endorsed and has now been charged with continuing the legacy of both.
Congratulations to Soke-Dai Reid Brasher.
---
President:
Soke-Dai Reid Brasher, 5th Dan
•Kai Director
International Matsumura Seito Society
•RyuHa Master
Shorin Ryu Matsumura Soken Do
Sylacauga, Alabama
---
Assistant Kai Director:
Soke John Primeaux, 8th Dan
•Assistant Kai Director
International Matsumura Seito Society
•Founder, RyuHa Master
San Yama Ryu Bujutsu
Lafayette, Louisiana
---
High Dan Board:
Soke Dan Gabus 9th Dan
Soke Butch Lambert 8th Dan
Hanshi Dr. (Retired) Stephen Robidoux 8th Dan
Soke-Dai Chris Foster 7th Dan
---
State Directors:
Hanshi Rick Chenoweth, 8th Dan – Alabama Director
Kyoshi Jesse Barnett, 7th Dan – Mississippi Director
Soke-Dai Brandon Wiley, 7th Dan – Louisiana Director
Shihan-Dai Randy Dupre', 5th Dan – Assistant Louisiana Director
Soke-Dai Chris Foster, 7th Dan – Kentucky Director
Kyoshi Lee DuPlechian, 7th Dan – Colorado Director
---
Special Appointments:
Soke John Primeaux, 8th Dan – IMSS Official Chaplain
Kyoshi Jesse Barnett, 7th Dan – Ambassador At Large
Ms Agnes Peick, 1st Dan – IMSS Official Photographer
Sensei Kristian "Sweetie" Brasher, 1st Dan, IMSS Hombu Sensei
Sensei Robert Reeves, 1st Dan, IMSS Hombu Sensei
Deshi Aaron Ritthaler, Sankyu, IMSS Hombu Sempai